The shower bath panel is an essential item that you need to install with a shower bathtub. It does not only cover the underneath bathtub but also gives it a modern look.  When you install a straight bathtub, then its sides will remain hollow unless you cover it up with something. Manufacturers have come up with panels or claddings that have different materials. These sell as a separate accessory so that you can choose the one that fits best according to your requirements. 
What is Shower Bath Panel? 
As discussed earlier, a shower panel is a side covering for a bathtub. These have various materials that include wood, acrylics, or plastic, etc. The main purpose of installing them is to hide the underneath area of the tap that may look bad or incomplete without such coverings. Besides such covering, there are types of luxurious design panels that are also available that enhance the overall look of the bathroom. 
Why is Shower Bath Panel Important? 
Just imagine, you have installed a new bathtub. It has no covering on its sides. That means pipework or plumbing, and the empty area under it is visible. Leaving it without covering will destroy the whole look of the bathroom. In addition to that, the moisture from the bath area will also make plumbing rust over time. Perhaps, there can be an accumulation of dirt that is difficult to clean due to hard-to-reach areas.
Do All Bathtubs Need Shower Bath Panel?
The need for a Shower Bath Panel entirely depends on the shape of the bathtub. Since there are many types of baths available, not all of these require side coverings. For example, a free-standing bath that directly sits on the floor will not require it. It is because these tubs have four legs on which it stands, these are designed to stand independently, so have a shape that is suitable for keeping them without such covering anywhere. On the other hand, a straight bath that fits alongside the wall will essentially require it. While one, two, or even three sides may be covered with the surrounding wall, you will have to cover up all other sides. 
What is the Material Used for Their Construction?
The bath panels are available in different materials. The most common among them is wood, acrylic, and hard plastic, etc. Each of these materials has its pros and cons. In addition to that material has a high impact on the price too. For example, acrylic is the most commonly used material for both bathtubs and their panels nowadays.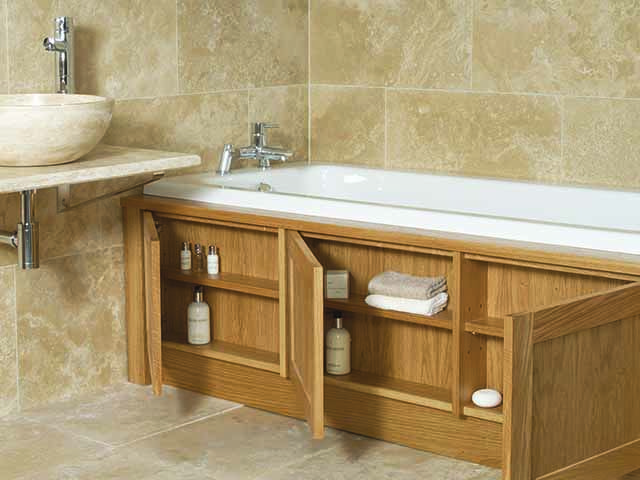 The main reason for its popularity is its reasonable price, durability, and light weightiness. In addition to that, these are easier to install too. Other than that, MDF wood panels are also high in demand. It is engineered wood that is moist resistant. It is also economical as compared to standard wood but a bit heavier and difficult to install. Hard plastic is another material that is not much durable as compared to others. 
Can I Install the Panels My Self?
Contrary to general belief, the bath shower panel is pretty straightforward and easy to install. That if you have some experience of using common tools, then you fix it yourself. You can find plenty of DIY guides online that can be helpful in making possible. However, you must remember, nothing compares to professional experience. So, unless there is a real need to do it yourself, you must leave it on professionals.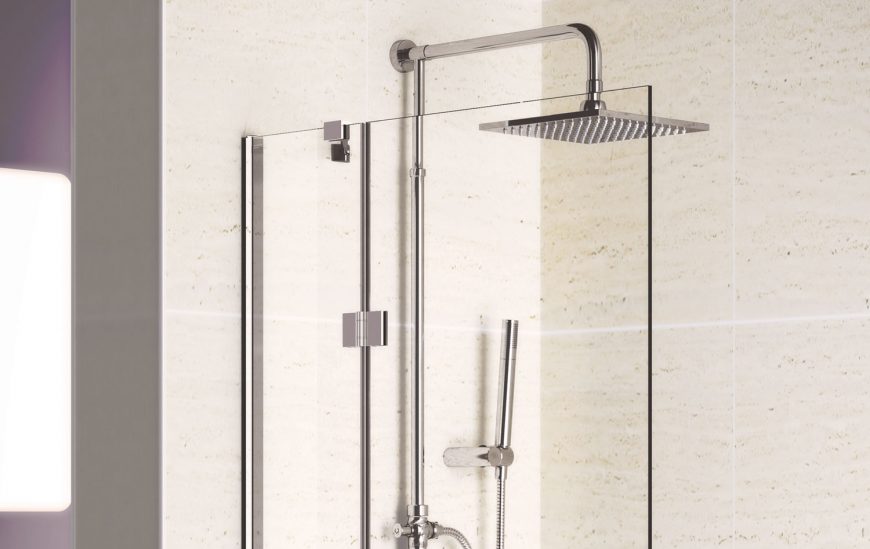 After all, it is a part of the bathtub. If you have hired someone for bath installation, they will also fit panels with it. It will not take much time nor cost you significantly over it. So, better get it included in the whole package. However, there is one thing to remember, the fittings of acrylic panels are different from MDF panels.
Reads More: Tips for Soft and Supple Feet
Do you want to Install a Shower Bath Panel?
So, after reading this article, you know almost every aspect of a shower bath panel. We are sure it will be of great help in choosing the perfect one for your bathroom. At Royal Bathrooms, we have all types of fittings and accessories available at low prices. You can visit our website to grab the best deal on it. All our staff had COVID-19 vaccinations. You should also get it as early as possible.