The average cost to install air conditioning in a 1500 sq ft house is between $4,825 and $7,628. This price varies based on several factors including the size of your home, what type of system you choose, materials used, etc. The only way to get an accurate quote for your project is to schedule a consultation with a trained HVAC contractor.
*Disclaimer- This article is based on general information about air conditioning installation costs. Your actual rates will vary depending on your location,( Costs for installation in Lower Burrell PA vs Brooklyn Ny will be drastically different) the cost of materials used and services performed (and additional factors).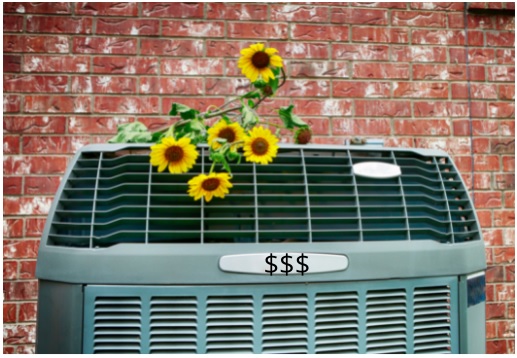 3 quick summary factors to guide you in the right direction would be size, brand, and efficiency.
When looking at new ac unit installations for a home, most homeowners choose to go with a 2.5-ton central air conditioner unit. This size is recommended for a home that is around 1,300 to 1,600 square feet. A smaller unit will not be able to cool the space adequately and a larger unit is overkill and wastes energy (and money). In general, the bigger the unit the more money it will cost for equipment. However, be wary if your heating and air conditioning contractor tries to sell you a unit that is too big. This can cause major damage to your home, cause your energy efficiency rating to be inaccurate, and cause damage to your new equipment.
The second factor that affects your air conditioner installation cost is the brand you choose. Most service providers offer various brands such as Carrier, Trane, Lennox, and Goodman. Choosing a well-known brand will oftentimes cost more than going with an off-brand such as air temp, concord, or guardian. While these may not be a "well-known brand " they may still be a good system, with a good warranty, for a great price. ART Industries Inc installs these "off brands" in the lower Burrell Pa and surrounding areas often because they may be a good fit to a homeowner that wants to save costs.
The last factor that contributes to your costs is the SEER (seasonal energy efficiency ratio) rating of the unit you choose. The higher this number (which ranges from 9 to 21) the better the system works at cooling and the more efficient. The average price for providing a 13-14 SEER rating will cost around $2,770 while 24+SEERS can run up to 6800 dollars in total installation costs!

When is it time to replace your old air conditioning unit?
Central Ac units that are 10 years old or older should consider replacement due to the significant energy savings you can achieve when you install a new, higher SEER system. Adding an additional zone will allow each room in your home to maintain different temperatures throughout the day while reducing humidity levels and energy usage all at once!
Another way to lower energy costs is by dividing the project up into smaller, more manageable tasks. For example, many homeowners choose to replace their older ac unit first and then upgrade the windows within a few years of that project. Replacing your system first will require the least amount of disruption in your home and will allow you to enjoy cool air during the summer while you budget for new windows.
Window replacement is another option homeowners can consider when preparing for an AC installation project. Newer double-pane glass units are much better at insulating your house than single-pane windows so installing them can help reduce energy costs throughout the year by helping your existing heating or cooling system run up to 20% more efficiently!
This upgrade should be considered if adding an additional zone isn't enough to keep each room within your home
Can I install my air conditioner unit myself?
DIY installation is becoming more popular due to the availability of online videos. However, not every HVAC unit is DIY installable so it is important that you consult with a heating and cooling contractor prior to beginning any project. For larger units such as a central air conditioner unit, this means that you should be prepared for multiple visits from 2 or 3 HVAC contractors in order to get all your questions answered and work done correctly.
Most homeowners find that hiring a heating and cooling professional ends up causing fewer headaches than if they had just tried to do it alone via à la you tube DIY projects gone wrong!
There are many benefits of using professional installers including better warranties, increased safety, reduced chance of mistakes being made, quicker installations, etc. Some other advantages include making sure tasks are completed in a timely manner and that the units are installed properly.
The best way to get started with an air conditioning installation is by searching "air conditioning installation near me" online or finding a good reference from a friend/family member who has
recently completed this project. You should ask them about their experience with contractors, what they did to save you money on the ac unit installation, and if they have any advice for you going forward.
Alternatives To Central Air
Depending on the dimensions of a house, you may discover that central air is costly.If the ducts are old and outdated, then the installation is impossible. Alternatives are to opt for ductless cooling systems called mini-splits. These units can cool and heat homes without ducting. It is thus an excellent choice if air conditioning is not feasible. Ductless air conditioning is popular throughout Europe and Japan. If you are interested in learning more about mini-splits read our article " Are ductless mini-splits suitable for Pittsburgh Pa climates"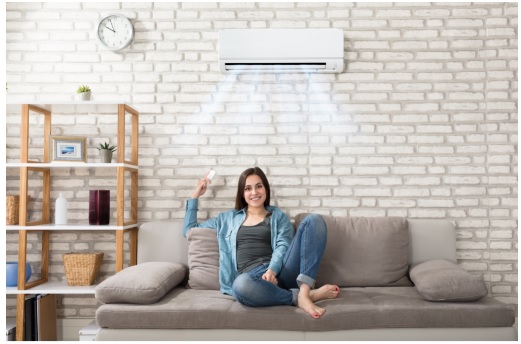 Contact ART Industries Inc today for a free ac unit install cost estimate in your home. We are located in Lower Burrell PA and service all of Pittsburgh and surrounding areas!
Author Bio:
This is Aryan, I am a professional SEO Expert & Write for us technology, fashion, lifestyle blog and submit a guest post on different platforms- technootech provides a good opportunity for content writers to submit guest posts on our website. We frequently highlight and tend to showcase guests.