Fashion designing courses have been a popular career choice among students with creative skill sets for ages now. Fashion designing courses provide a platform for students to showcase their artistic and practical skills. A bachelor in fashion design is a perfect fit for those students who wish to give wings to their dream. The course allows students to use their creativity and imagination to design classy outfits. A career in fashion designing is quite exciting and glamorous. Students also get the opportunity to make their career in the fashion industry with the latest costumes designed by them.
Why Should You Study a Fashion Design Course?
A Bachelor in Fashion Designing (B.Des.) is a four-year undergraduate program, divided into eight semesters. The program familiarizes aspiring fashion designers with traditional crafting techniques and digital technologies. These techniques help professionals transform concepts from two-dimensional (2D) fabrics into three-dimensional (3D) forms. The program helps students understand the design process and analyzing trends. The course also provides a core understanding of research and design development, drawing and illustration, colors, fashion design history, cultural studies, presentation of ideas, marketing of products and ideas to grow business.
How is a Fashion Designing Degree Helpful for Your Career?
As the fashion designing degree is extensively industry-focused, it prepares students for the actual fashion industry. Studying a fashion designing course allow students to understand the workings of the fashion industry. During the program, students learn about the fashion design history, clothing textiles, fabric materials, sketching outfits, putting creativity on papers, fashion shows/events, etc. A professional program in fashion designing will help individuals learn from the fashion industry's experienced professionals and veterans. The program also helps students build networks with the guest faculties, fashionistas and professors who might be helpful in the career ahead.
Demand for Fashion Designers in India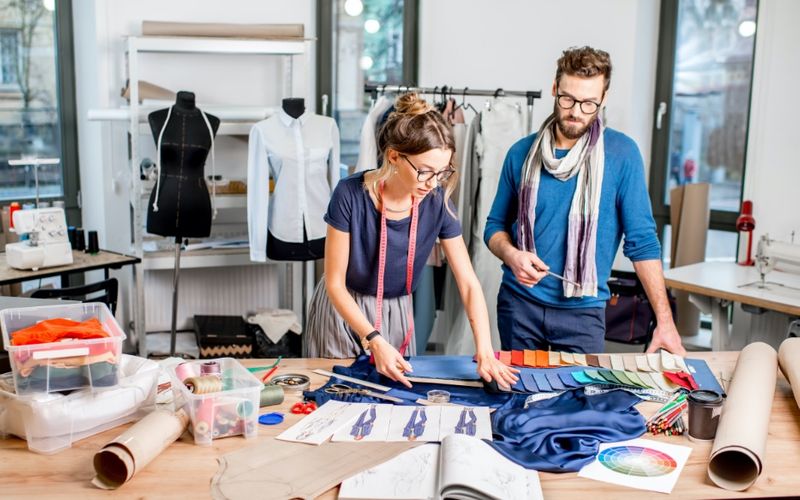 As people's expendable income across India is increasing and they are becoming more conscious about their looks, the demand for skilled and professional fashion designers is skyrocketing. Apart from this, fashion designers in India also cater to the television and film industry to design costumes or create wardrobes. Fashion Designers are in massive demand for designing fashion products or accessories. According to careerplanner.com, fashion designer jobs are expected to increase by 3% between 2016 and 2026. Simultaneously, the employment rate of fashion designers in the retail industry is expected to rise about 22%, the report suggests.
What are The Career Opportunities After a Bachelor's in Fashion Designing?
Here is a list of job profiles in which students with a bachelor's degree in fashion designing can make their career. Let us take a quick look at it.
  Fashion Designer
  Personal Designer
  Fashion Blogger
  Fashion Journalist
  Entrepreneur
  Accessory Designer
  Retail Buyer
  Footwear Designer
  Fashion Illustrator
Visual Merchandiser
Pursuing a bachelor's in fashion designing provides students with a deep understanding of the fashion industry. With in-depth knowledge in the area, students can advance their careers and earn a hefty salary. So, apply now!