Choosing an outfits can be difficult when it comes to the airport. You can always be stuck between two minds. Do you want to look fashionably great or do you want to be comfy? There are plenty of summer fashion tips to consider for your holiday.
Believe it or not, there are some outfits out there that can both of them for you. There are plenty of simple outfits that you can consider when it comes to the airport. Here are a few outfits that you can choose for the airport that will suit your needs.
Joggers and a T-Shirt
This is a simple and comfy outfits that is perfect for the airport and the plane. You can go wrong with a pair of joggers. However, if you are going to a hot country then you will want to consider a thin pair of jogging bottoms. Do not go for a thick pair as you will get warm on the plane, especially when you are getting off the plane.
The t-shirt is perfect for the plane. You are going to be sitting in the same position for a long time. Which means you are going to sweat. The last thing you want to be doing is breaking a sweat on the plane. If you are leaving the house early, then you might want to take a hoodie or a jacket with you. It also depends on the country you will be arriving in as well. You do not want to be wearing just a t-shirt if you arrive in a country like Switzerland or Iceland.
Finish the look off with a pair of trainers. Trainers are comfy and a pair of white trainers can make any outfit look great. You can pick up a cheap pair of trainers as well for the outfit or you can go for your branded trainers like Nike and Adidas.
A Twin Set (t-shirt and shorts)
You cannot go wrong with a man's twinset. They are extremely comfy and look great as well. Not to mention that they will keep you cool on the plane as well. Again, these are not too pricey when it comes to the cost of the outfit.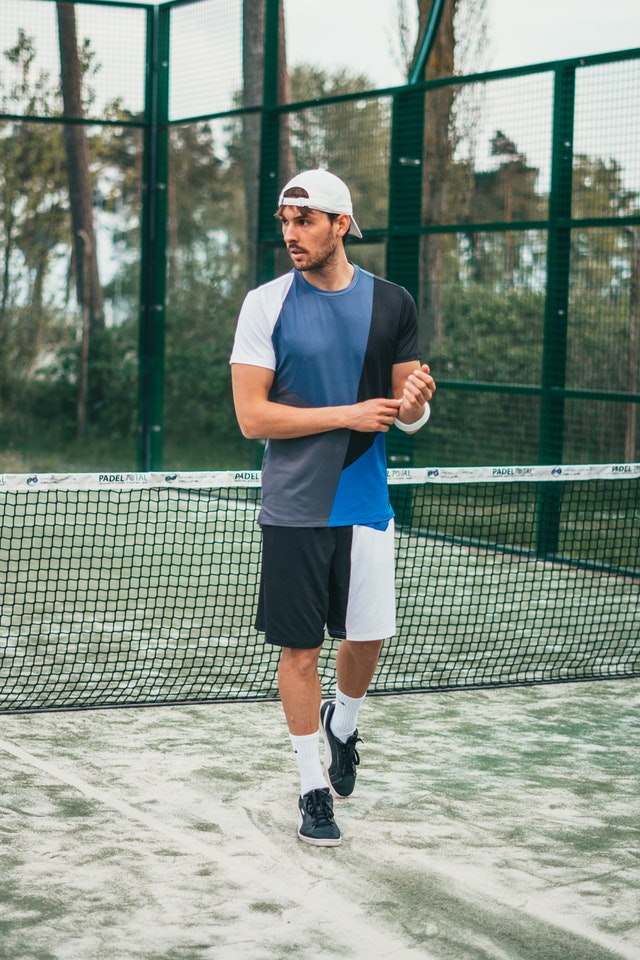 The material on a twinset is similar to those with joggers. However, this outfit is more suitable if you are landing at a peak time. When temperatures are at their highest. The last thing you want to be wearing is a piece of clothing that is difficult to breathe in.
One of the issues with a twinset is that it can be a bit too cold in the morning or night. That's if your flight is at these times. If they are midday and you are arriving at a good time for the temperature to be hot then a twinset can be perfect.
Again this is another look that you easily finish off with a pair of trainers. You can either go with invisible socks, trainers/ ankle socks or, white socks. All of these will look great with the twinset that you are wearing.
Tracksuits
 Now, if you are leaving your home early hours in the morning or late at night. Then a mens full tracksuit would be perfect for you. Not only will it keep you warm whilst you are in your home country, but a tracksuit is also comfy as well.
There are plenty of tracksuits out there at a wide range of prices. There are some that ASOS and Boohoo do that can be cheap. Or you can look for the mainstream brands and see what tracksuits they have to offer.
At the end of the day, the more you spend on a tracksuit, the higher the quality. But, if you are only going to be wearing this tracksuit at the airport then you probably do not want to spend too much on it.
Tracksuits are flexible with any colour of the trainer. You will want to go with one that goes with the rest of the outfit. Just do not overcomplicate the colours as they can look styleless. Your main priority should be comfort when it comes to an outfit at the airport and for the plane. A tracksuit does exactly that for you.
Pants and T-Shirt
Time to spice up your style a bit. A pair of pants might sound like are going to be too warm for the plane but, they are not. If you go with a cropped pair then not only will they fit well for the plane but will also allow your legs to breathe a bit. There are plenty of pants out there with a thin material so these are the ones that you should consider.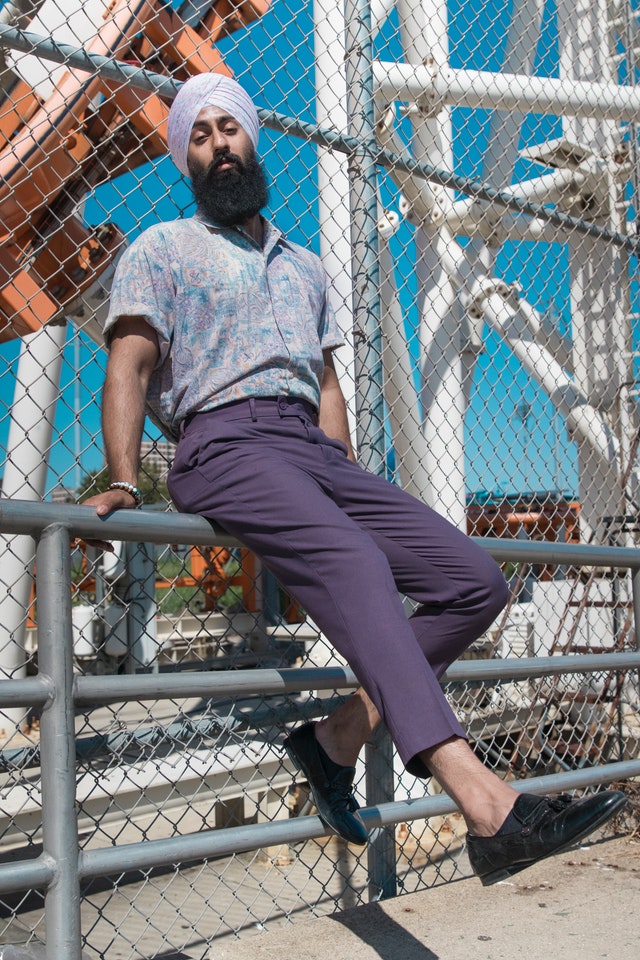 Again a t-shirt can look great with a pair of pants. Just depending on what tile you want to go for. There are plenty of colours out there that can go with your pants as well. Just make sure you go for a t-shirt that is either plain or patterned slightly. One thing you do not want to do when wearing pants is wearing a t-shirt that has its brand everywhere or is printed. If you do not want to wear a t-shirt then try a short-sleeved shirt.
If you are going with a t-shirt and pants look. You might be able to get away with wearing trainers. If not then, go with a pair of loafers. A pair of suede or leather loafers are great for a holiday. Not just to wear at an airport.
Avoid Jeans
Jeans can be too un comfy on a plane or in the airport. Especially if you are there for long hours. Not to mention they are ridiculously warm. If your flight is only short, say a couple of hours, then jeans will not be that bad.
Summary
So, there are five styling tips that you can consider the next time you are going on holiday. At the end of the day, you want to find a happy medium between comfort and temperature. Remember to always consider the temperature when you are getting off the plane.