A person's mindset and composed nature are directly related to the type of clothing they wear. Clothing that makes a person feel great about themselves is good for their mood, but clothing that is too tight or ill-fitting can irritate and agitate them. Concerning the former, t-shirt & boxers are renowned for their comfort and relaxation and stand to be perfect for incorporating the user into a casual clothing outfit. We are going to write about the reasons why men enjoy wearing boxer shorts in this article and why they find it to be one of the cosiest pieces of clothing.
They Have a Breathable Quality
The materials used in boxers are breathable. Getting dressed in boxers is easy for all those days when you get back from work and return to the house after a long day. Despite their stretch factor, boxers offer enough support to allow you to move as comfortably as possible. Since boxers give you the freedom to move about and stretch freely without feeling guilty, you do not have to stay at one spot in a single seating posture for long due to pants or jeans that cause pain.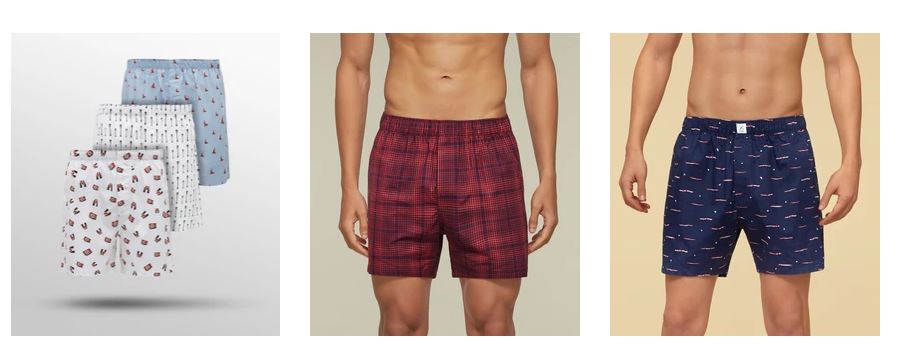 They are Suitable For Workouts
Due to their generous cut and ample comfort and movement, boxers can also be worn in the gym while you're working out. If you are wearing uncomfortable and tight clothes, you will not be able to attain a calm and composed mindset during your fat-burning sessions. Therefore, boxers are a great option when it comes to keeping you comfortable and maximizing your performance, particularly when you're doing leg day in the gym.
Having Them on Lets You Relax
After a hard night of partying on Saturday night, boxers can be your best friend on Sunday mornings when you feel like sleeping all day. While tossing and turning over your bed, unwinding after a week's worth of work, and battling Monday blues the next morning, they keep you cool and comfortable. You can stay comfortable all day and all night, regardless of the weather.
Wear Them on Multiple Occasions
Those who think boxers are just something to wear at home will be happy to hear that myth is busted. If you also have these same thoughts in mind, you need to make them clear as soon as possible. Among the many places, you can wear your boxers are a beach walk, a date, a night out with the boys, and a camping trip, among many others. The catch lies in selecting a boxer that matches your style and the environment in which you will wear it.
Loose Fit
The boxers employ soft fabrics for their designing, as well as being made of breathable materials, which aid in providing comfort to the user. Relax in comfort while watching your favorite Netflix series while wearing these loose-fitting boxers. Wearing boxers means you don't have to adjust your clothing to fit tighter, and you'll be able to allow yourself to move.
They are Well Suited to Sports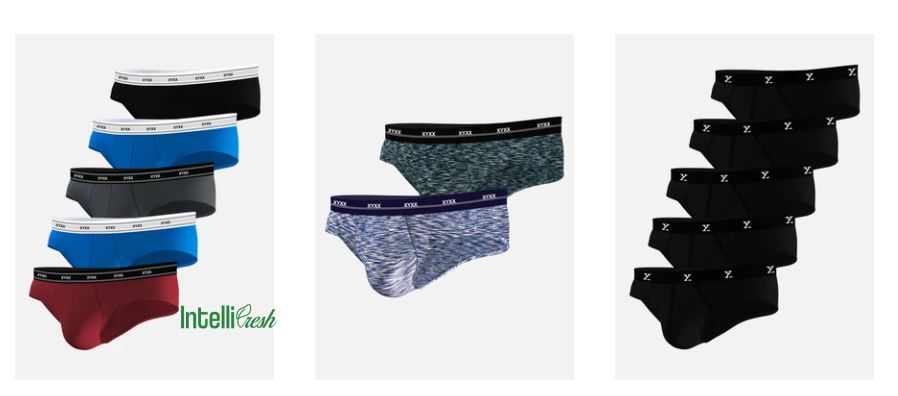 Boys who are into playing sports may find boxer shorts for men very useful for allowing them to play with ease and comfort. Boxer briefs provide easy movements that allow you to play smooth shots. Players can show off their confidence and best moves with boxers, enabling them to achieve maximum performance. Boxers also do not leave you with worry about your clothing because they are designed to be durable.
Antibacterial Property
For a healthy lifestyle, maintaining proper hygiene is imperative, especially when it comes to your manhood. It is normal and inevitable for the body to odor at times. The discussion surrounding our bodies, as well as the types of garments we wear inside our bodies, is vital. Boxers that are antimicrobial or antibacterial are designed to keep sweat out and bacteria out. You can make a big difference in your life with them. Bacteria cannot breed on their surfaces and any activity that may cause odors is eliminated.
Reads More: Top Distance MBA Colleges in India
XYXX Apparels Offers Exclusive Boxers Online
Discover XYXX's elusive boxers if you're on the hunt for the perfect pair of boxers that let you be comfortable and stylish at the same time. With stylish boxers that are both timeless and incredibly stylish, you can't go wrong with the Checkmate collection. We've created a collection of boxers in cool hues with comfortable silhouettes and chic detailing that will take you effortlessly from work to weekend. The Remix boxer collection consists of quirky and colorful prints, inspired by all we love. A colorful pair of boxers elevate essential comfort while adding flair.