Male Fashion Items
Male Fashion Items : There are many items out there that a man needs. This goes for fashion as well. Men need items of clothing in their wardrobe that they can wear for any occasion. You know those days where you are struggling to figure out what you want to wear. This is exactly what this is for.
Denim Jacket
There's something great about a denim jacket. In fact, there are multiple things that are great about denim jackets. This is why this is a must-buy for your wardrobe. For starters, you can layer a denim jacket with other items of clothing. A t-shirt underneath a blue or black denim jacket looks great.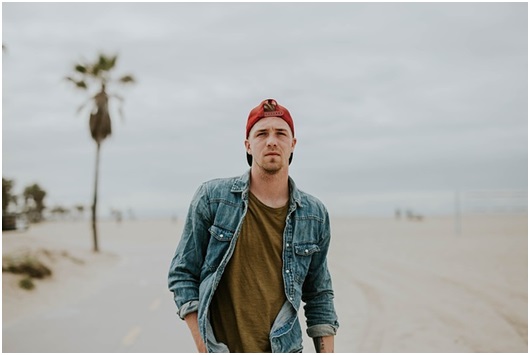 They are great for the summer when the nights are a little bit colder. They are also good for the winter months as well. Just make sure you have something warm underneath the jacket. There are plenty of companies that make their denim jackets. They also come at different prices as well. One brand that makes denim jackets of good quality is Levi. They are a brand known for their denim clothing.
Variety Of White T-Shirts
White t-shirts are great and the easiest go-to for any outfit. These can go with a denim jacket, bomber jacket or even a leather jacket. You can also wear it on its own if you wish. They go well with a chain over the top of them as well if you are wearing it on its own.
There is plenty of options with a white t-shirt. You can either go with a branded white t-shirt or one that is just plain. It depends on what you prefer. Maybe buy a mixture between the two. You could also get yourself a printed t-shirt as well which, is great for streetwear. Not to mention they are great for summer fashion.
Grey Sweatshirt
A sweatshirt is needed in your wardrobe, no matter what the colour of the sweatshirt is. However, a grey sweatshirt is probably the most versatile for other outfits. They look great with both blue and black jeans. As well as a pair of shorts.
Sweatshirts are a must-buy for those colder nights and evenings. So make sure you invest in a grey sweatshirt before it starts to become colder. Something you will see a lot is a Stone Island sweatshirt.
Indigo Slim-Fit Jeans
A pair of indigo jeans are great for all occasions. They can be great for dressing up and dressing down as well. It is easy to find a comfy pair of denim jeans as many brands make them such as Allsaints. Another great brand for denim jeans has been mentioned already and that's Levi.
The reason why indigo jeans are good with a lot of colours as well. A pair of indigo jeans, a white t-shirt with a denim jacket. That is one of the easiest outfits to pick out of your wardrobe without putting too much thought into it.
White Trainers
A pair of white trainers is something that you should buy. You can buy them anywhere as well. Not to mention they go with a lot of outfits. ASOS is a really good website when it comes to shopping for clothes. They sell a variety of branded and non branded trainers on their website that are suitable for everyone.
A pair of white trainers are so versatile and a decent pair of them can be quite comfy. Adidas, Nike and, Fred Perry are just a few brands that make great trainers. One final point about trainers is that they look great with a full tracksuit as well.  Another must-buy item for your wardrobe.
Conclusion
There are many more Male Fashion Items of clothing that you can add to your wardrobe. These are just some of the best out there. Not to mention they can make up an outfit when all of them are put together. Remember to shop around on websites such as Boohoo and ASOS which, have a wide variety of branded clothing.